Hair may be a simple form, but has an important role to play in one's personal and social life. It enriches your personality as it is the foremost noticeable part of your beauty.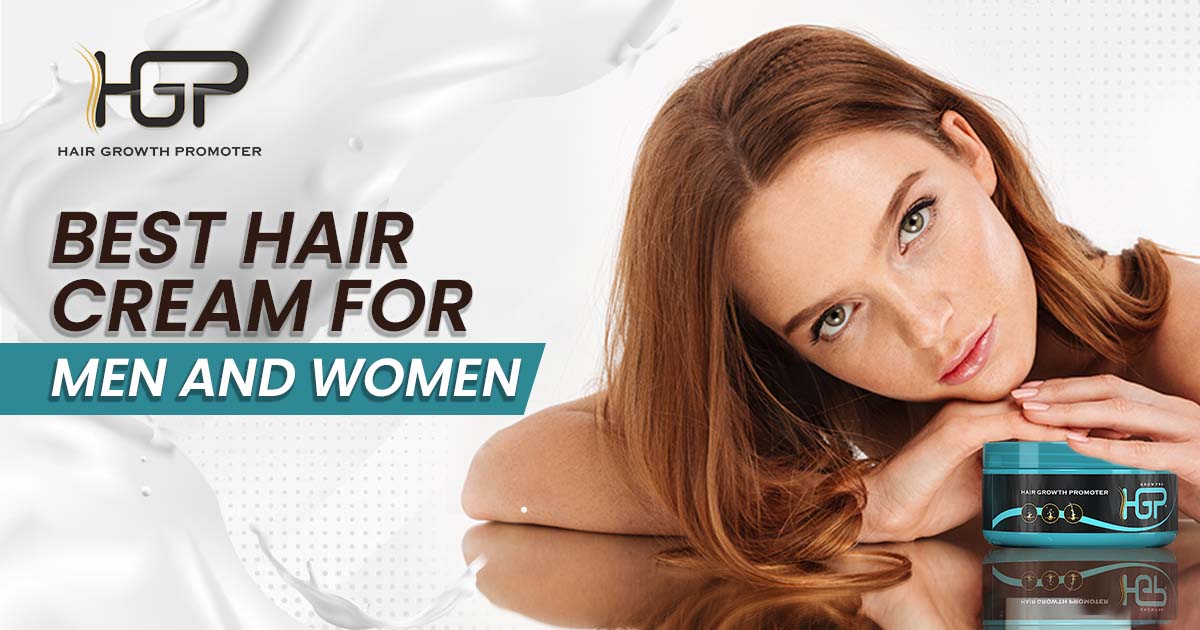 The most beautiful makeup for anyone is their natural hair and natural beauty. Inherently long and beautiful hair is an asset that a few are bestowed with. That doesn't mean others can't own gorgeous locks, though it doesn't happen by chance, it happens through proper care and nourishment.
Would you believe it if you are told that a product can tame your unmanageable hair, nourish it and help it grow long and shiny? Read on to find out more about that product to know it better.
Why Hair Cream?
Essentially as our body needs nourishment, our hair does require nourishment to keep them looking healthy. Rather our hair needs a lot more nutrients than our body needs. Oils provide nutrition, but leave the hair sticky and greasy to style it. Therefore, choosing the right hair product, which has all the nutrients vital for your hair growth, but doesn't make your hair sticky and greasy isn't an easy task.
Hair cream is a product for men and women that adds a natural shine to your hair while endowing it with nourishment. It softens unmanageable and dull hair and makes it healthier and shinier, and helps grow. Hair cream does meet styling needs while making the hair healthy by providing it with essential nutrients and hydration.
How to Choose the Perfect Hair Cream?
Just like hair oils, hair creams that are natural and have organic ingredients are deemed to be safe and effective. Natural ingredients like Bhringraj, Jatamansi, Paras pipal, etc. are rich in nutrients that are vital for hair growth. The combination of three herbs - amla, haritaki, and vibhitaki, is one of the best reviving agents of hair.
The anti-inflammatory and antibacterial properties of these herbs wade off dandruff and scalp infections. Bhringraj improves blood circulation and nourishes hair follicles. It is abundant in protein, antioxidants, and vitamins. Jatamansi has the unique property of lengthening the hair growth phase by increasing the size of hair follicles. It also delivers natural black color to hair.
A nourishing hair cream that has all the above key ingredients with its distinctive features is no doubt the best hair cream for women and men.
Hair Growth Pro - HGP
Hair Growth Pro is a combination of all the above-mentioned Ayurvedic herbs. HGP is a comprehensive hair care cream that nourishes your hair and promotes hair growth. HGP has antibacterial and antifungal properties that keep your scalp healthy and dandruff-free. It is safe and free of any chemicals and is purely organic. Packed with the goodness of herbs like Bhringraj, Brahmi, Jatamansi, Paras Pipal, and several other powerful herbs that are proven for their hair growth properties, HGP is a complete solution for all hair woes.
A combination of herbs infused with carrier oil multiplies the goodness of the end product. HGP is infused with sesame seed oil, which is rich in vitamins E and B and minerals, and hydrates and nourishes the hair, leaving the hair smooth, soft, and shiny.
HGP's quick-absorbing formula ensures deeper penetration of nutrients leading to faster hair growth. It protects the hair from dryness and wards off dandruff. HGP makes hair soft and shiny and increases hair volume.
Hair creams for men and women are designed to transfuse deep down the hair follicles, providing essential nutrients like vitamins, minerals, and proteins, stopping hair loss, hair breakage, and preventing further damage. Moreover, hair creams improve the texture and appearance of your hair making it shinier, smoother, and wieldier.
Winding Up
Whether you are a man or a woman, owning a perfect hair cream can change your hair care routine. We have discussed the benefits of using a hair cream and how herbal hair creams are safe and effective. Owning that perfect-looking gorgeous locks may be a challenge, but with HGP, the best hair cream gel for men and women, it is possible.